Frequently Asked Questions
Can I order Spiritual Master Free Spirit's books in bookstores?
No, Spiritual Master Free Spirit's books are non-mainstream listed and cannot be ordered from booksellers or bookstores in the cities nor can new copies be ordered from Amazon. His later works are not Amazon-listed.
From time to time used copies are sometimes available on Amazon of his first book Meeting the Star Beings from third party sellers. Please note that ordering such used titles does not include access to any discourses.
Are E-Books available?
No.
What are the payment options if I do not have / use Transferwise?
Customers and Clients have the option to make a standard bank wire via online banking to either a EUR (Euro), GBP (UK Pounds Sterling), AUD (Australian Dollar) or a USD (US Dollar) bank account, whichever is the most convenient for you.
In these instances you can be invoiced in your own currency at the standard exchange rate prevailing on the day.
Customers of his Life Work are invoiced in Euros and are required to make the transfer to a Euro account, this can either be done either by standard bank wire or Transferwise.
Why is Spiritual Master Free Spirit's Life Work priced at 1 Million Euros?
Spiritual Master Free Spirit's Complete Life Work is a strong and purified work of spiritual awareness created over many lifetimes alongside an extreme path of purification.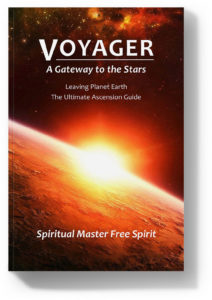 Awareness is the supreme currency of the Universe and the cost of his work reflects the value of the awareness.
It represents the apex of spiritual transcendence in terms of transmuting the human condition in order to be upgraded into a Higher Dimensional Being at the point of Physical Ascension, or in some cases after death.
Mastery of the Teachings means becoming a non-returner to the 3d mortal worlds of birth and death.
He does not debase or degrade the value of his work, in his opinion many books carry a strong transformational message and are undervalued.
Rare paintings sometimes fetch millions whilst many books are available for little more than the cost of the ink and paper!
It is necessary to attain Physical Plane Mastery to have a strong enough grounding to integrate the material, one will need all the time one has in one's life to engage with the inner work of self-purification.
This will require freedom from the Matrix and should be seen as a necessary prerequisite.
His books should be seen as a set of rare literary works, similar to unique and rare forms of art that command similarly high values and are suited to rare book collectors, Matrix-liberated spiritual individuals and old souls who have attained Mastery in the Physical Plane.
Keys to Immortality, Voyager and Impossible Ablutions are Hardbacks, the other books in the collection are high quality paperback editions, all are author signed.
The Investment / Energy Exchange required for his Complete Life Work is Euro 1,000,000 
His Life Work also includes mentorship and retreats with the Spiritual Master – for Life
Those not able to invest in his Life Work can benefit from reading some of the articles as well as some of the public videos on his You Tube.
Can I order some of the books/works?
Impossible Ablutions is available to order as a standalone item, visit the webstore.
Can I learn in person from / do retreats with the Spiritual Master?
Such opportunities are possible and are limited to the students of his teachings and Life Work, or other persons deemed suitable. Retreats are for 28 days in the summer and autumn months, in Portugal.
Retreats are free to students of his Life Work.
Does Spiritual Master Free Spirit offer Skype Consultations?
Subject to his availability Skype Calls are sometimes offered, the Skype Consultation fee is Euro 5,000 for a 2 hour call, they must be scheduled at least 14 days in advance.
Those wishing to Skype are requested to use the contact form submitting a brief outline of what they wish to discuss for his consideration.
Spiritual Master Free Spirit reserves the right to decline to Skype should he deem it not appropriate.
Should he agree to a Skype Call, pre-payment must be made at least 14 days in advance, with no refunds for cancellation or no-shows (save for unavoidable emergency) in which case rescheduling will be offered.
Skype Calls are free for students of his Life Work.
Can Spiritual Master Free Spirit foretell the future?
Spiritual Master Free Spirit received an enhanced prophetic awareness from his Star Beings and his Twin Flame in the astral which amplified an existing gift he was born with that enabled him to foretell natural disasters and other calamities with uncanny accuracy, in a similar manner to the events depicted in The Knowing (Nicholas Cage – 2009).
He foresaw many calamities during the years including big fires, hurricanes and tsunamis that then came true albeit with some time drift. His prophecies and the manner in which he received them, his understandings about the collapse of the human race and the implications of that – and how to manage prophetic awareness is shared in his Life Work.
Spiritual Master Free Spirit also does not dispense prophecies, tell futures or 'gaze into the crystal ball' upon request.
Does Spiritual Master Free Spirit answer questions?
Spiritual Master Free Spirit does not take casual questions related to giving advice or insights of any kind, nor offers free consultation, social media chats or similar to those not students of his work.
Such requests are not entertained and such submissions are deleted to comply with Data Protection regulations.
Important matters can be discussed by Skype (see above).
How can I access a copy of my data and/or personal information?
For further clarification or information on Data Protection matters as per the EU GDPR 2018 Regulations and/or to make a Subject Access Request for access to your data (if any exists) please visit the GDPR Page.
No charge is made for Subject Access Requests, however ID verification will be required to confirm your identity.
How can I access Customer Service
Questions related to placing an order, product information, shipping / tracking queries, invoicing, discourse and study materials access and download, data requests and similar can be taken via the Contact Page.